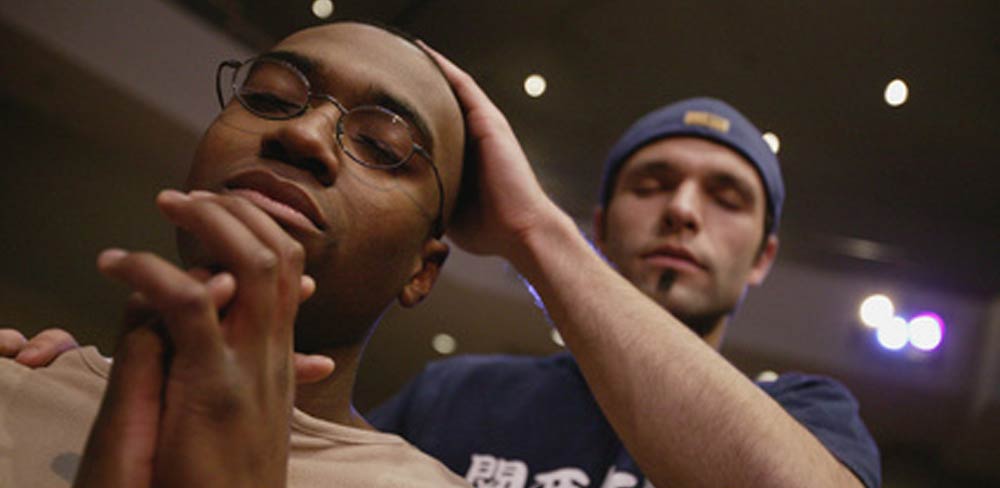 02 Oct

Divine Healing
Divine Healing
By Howard Pittman
Is divine healing of sickness a part of the Ministry in the modern world today? Does God really want us to be healed? If divine healing is part of God's plan today, then why do some people never get healed? What really brings on sickness in the human body? These are all legitimate questions and all are answered in the Bible, it is important for all Christians to know what Scripture says in relation to these questions. Therefore it is the purpose of this paper to answer all these questions with Holy Scripture.
The first question we deal with is, "what causes sickness in the human body? From our research of Scripture we conclude that the problem of sickness and disease is interlaced with the problem of sin and death, all of which is the result of the fall of mankind. The medical community views sickness as an physiological or psychosomatic problem. The Bible presents two spiritual causes as the basic reason for sickness, and both are spiritual. (1) Sin! "Then when lust hath conceived, it bringeth forth sin: and sin, when it is finished, bringeth forth death.'' James 1:15. KJV. In most cases it is the result of personal sin, however, there is such thing as a national sin which can cause national sickness and even national death. "He cast upon them the fierceness of his anger, wrath, and indignation, and trouble, by sending evil angels among them. He made a way to his anger; he spared not their soul from death, but gave their life over to the pestilence;" Psalms 78:49,50, KJV. (2) Satan! "How God anointed Jesus of Nazareth with the Holy Ghost and with power: who went about doing good, and healing all that were oppressed of the devil: for God was with him." Acts 10:38, KJV. and "He that committeth sin is of the devil; for the devil sinneth from the beginning. For this purpose the Son of God was manifested, that he might destroy the works of the devil." 1 John 3:8, KJV.
It has been said there is no such thing as a little sin and a big sin, that all sin is equal. Not true, there is a sin unto death and a sin not unto death. "If any man see his brother sin a sin which is not unto death, he shall ask, and he shall give him life for them that sin not unto death. There is a sin unto death: I do not say that he shall pray for it. All unrighteousness is sin: and there is a sin not unto death." I John 5:16,17, KJV. It is by this Scripture that we know there is a difference in the penalty for sins. Nevertheless, the Bible says "the wages of sin is death."
Death was inherited from Adam's fall but the destruction of the physical body was as the result of sin. The bible states that sin was not imputed unto man until the law was given. Since there was no law given unto man until after the flood, mankind could enjoy life as long as 900 or more years. "(For until the law sin was in the world: but sin is not imputed when there is no law. Nevertheless death reigned from Adam to Moses, even over them that had not sinned after the similitude of Adam's transgression, who is the figure of him that was to come." Romans 5:13,14, KJV. Because no law had been given unto man, Cain did not have to suffer the penalty of death.
God gave the very first law unto Noah. "And surely your blood of your lives will I require: at the hand of every beast will I require it, and at the hand of man: at the hand of every man's brother will I require the life of man. Whoso sheddeth man's blood, by man shall his blood be shed: for in the image of God made he man." Genesis 9:5,6, KJV. This law was given 1,650 years after Adam. With this law God Himself established the death penalty. Because the law had been given, now sin would be imputed unto man, and man's life span would be greatly shortened.
In God's plan of redemption is a provision to forgive mankind for his sins, thereby offering the opportunity for long life and divine health. For sin God provides forgiveness, for physical death He provides resurrection and eternal life, for sickness He provides healing. "«A Psalm of David.» Bless the LORD, O my soul: and all that is within me, bless his holy name. Bless the LORD, O my soul, and forget not all his benefits: Who foraiveth all thine iniquities; who healeth all thy diseases; Who redeemeth thy life from destruction; who crowneth thee with lovingkindness and tender mercies; Who sotisfleth thy mouth with good things; so that thy youth is renewed like the eagle's." Psalms 103:1-5, KJV.
Jesus spent his time on earth teaching God's Word, preaching repentance for sin, (sickness problem) and healing all manner of sickness, disease and casting out devils. "And Jesus went about all Galilee, teaching in their synagogues, and preaching the gospel of the kingdom, and healing all manner of sickness and all manner of disease among the people. And his fame went throughout all Syria: and they brought unto him all sick people that were taken with divers diseases and torments, and those which were possessed with devils, and those which were lunatick, and those that had the palsy; and he healed them." Matthew 4:23,24, KJV.
There is no question about God's will concerning healing, if one believes the Bible. The Scriptures prove God's will about healing in more than one way. First, by His own pronouncement, "And said, If thou wilt diligently hearken to the voice of the LORD thy God, and wilt do that which is right in his sight and wilt give ear to his commandments, and keep all his statutes, I will put none of these diseases upon thee, which I have brought upon the Egyptians: for I am the LORD that healeth thee." Exodus 15:26, KJV. Not only did He promise to heal them, He also promised to keep them from getting sick in the first place.
God's will toward healing was manifest through the ministry of Jesus Christ. Jesus said He did only what He saw His Father do. "Now when the sun was setting, all they that hod any sick with divers diseases brought them unto him; and he laid his hands on every one of them, and healed them." Luke 4:40, KJV. Had healing the sick not been God's will, Jesus would not have done it. Also through His death on the cross, He atoned for all our sins thereby atoning for body soul and spirit.
Jesus also commissioned the Church to carry on His work. "Now Peter and John went up together into the temple at the hour of prayer, being the ninth hour. And a certain man lame from his mother's womb was carried, whom they laid daily at the gate of the temple which is called Beautiful, to ask alms of them that entered into the temple; Who seeing Peter and John about to go into the temple asked an alms. And Peter, fastening his eves upon him with John, said, Look on us. And he gave heed unto them, expecting to receive something of them. Then Peter said, Silver and gold have I none; but such as I have give I thee: In the name of Jesus Christ of Nazareth rise up and walk. And he took him by the right hand, and lifted him up: and immediately his feet and ankle bones received strength. And he leaping up stood, and walked, and entered with them info the temple, walking, and leaping, and praising God. And all the people sow him walking and praising God: And they knew that it was he which sat for alms at the Beautiful gate of the temple: and they were filled with wonder and amazement at that which had happened unto him." Acts 3:1-10, KJV.
How was the Church supposed to carry on the healing ministry? (1) The Laying on of hands, ''And Ananias went his way, and entered into the house; and putting his hands on him said, Brother Saul, the Lord, even Jesus, that appeared unto thee in the way as thou earnest hath sent me, that thou miahtest receive thy sight and be filled with the Holy Ghost." Acts 9:17, KJV. (2) confession of known sin and having elders anoint with oil and pray the prayer of faith. "Is any sick among you? let him call for the elders of the church; and let them prav over him, anointing him with oil in the name of the Lord: And the prayer of faith shall save the sick, and the Lord shall raise him up; and if he have committed sins, they shall be forgiven him. Confess your faults one to another, and pray one for another, that ye may be healed. The effectual fervent graver of a righteous man availeth much." James 5:14-16, KJV. (3) Using its own spiritual gift that was given to the Church. "To another faith by the same Spirit; to another the gifts of healing by the some Spirit;" 1 Corinthians 12:9, KJV.
If the Bible is true, and I know it is, then there is no excuse for the elders of the Church failing to pray the prayer of faith over the sick for their healing.
Why then, you ask, do some seemingly good people, who continually seek prayer, never seem to get healed? This is a good question and needs to be answered correctly, because many people lose faith when they see these failures over and over again. The Scripture gives us the correct answer and it is not just one reason but many different ones.
In my own opinion, I believe one of the main reasons for ongoing secret sins in the life of the person, if not ongoing at least, is unconfessed and unrepented sins. When a Christian gets involved in ongoing sin, that person must justify it to himself or his own conscience will drive him crazy. David had to justify his act to himself, when he did, he then did not think what he did was sin, therefore no repentance.
When one justifies his sin to himself, then he does not think that what he is doing is a sin, therefore he does not confess nor repent. He may go for years involved in this secret act and not believe he is sinning. He hid the sin from his own eyes and does not know that he is sinning. In order for him to wake up to this sin, God has to bring some great act to his knowledge that will expose his actions as sin. When this happens, and he realizes that his is involved in ongoing sin, he then repents and God will heal him.
I know this is true because I had the same kind of thing in my life. It was ongoing for many years before the Lord brought it to my attention in a very dramatic action, akin to the dramatic way God revealed David's sin to him. The Scripture says ."If I regard iniquity in my heart, the Lord will not hear me:" Psalms 66:18, KJV. Immediately upon my confession and repentance my healing set in. I was regarding iniquity in my heart because I was holding on to my sinful beliefs and telling others that what I did was not sinful.
The late Dr. Donald C. Stamps said in His notes that hindrances to healing were thoroughly dealt with in Scripture and he set about to list the following reasons with each Scripture support.
(1) Unconfessed sin. "Confess your faults one to another, and pray one for another, that ye may be healed. The effectual fervent prayer of a righteous man availeth much." James 5:16, KJV. ( almost the same thing I said in the above paragraph )
(2) Demonic oppression or bondage, "And, behold, there was a woman which had a spirit of infirmity eighteen years, and was bowed together, and could in no wise lift up herself. And when Jesus saw her, he called her to him, and said unto her, Woman, thou art loosed from thine infirmity. And he laid his hands on her: and immediately she was made straight, and glorified God." Luke 13:11-13. KJV.
(3) Fear or acute anxiety, "Trust in the LORD with all thine heart; and lean not unto thine own understanding. In all thy ways acknowledge him, and he shall direct thy paths. Be not wise in thine own eves: fear the LORD, and depart from evil. It shall be health to thy navel, and marrow to thy bones.'' Proverbs 3:5-8, KJV.
(4) Past disappointments which undermines faith in the present, "And had suffered many things of many physicians, and had spent all that she had, and was nothing bettered, but rather grew worse." Mark 5:26. KJV. ''And a certain man was there, which had an infirmity thirty and eight years. When Jesus saw him lie, and knew that he had been now a long time in that case, he saith unto him, Wilt thou be made whole? The impotent man answered him, Sir, I have no man, when the water is troubled, to put me into the pool: but while I am coming, another steppeth down before me." John 5:5-7, KJV.
(5) People who interfere "And many charged him that he should hold his peace: but he cried the more a great deal, Thou Son of David, have mercy on me." Mark 10:48. KJV.
(6) Unbiblical teaching "And he entered again into the synagogue; and there was a man there which had a withered hand. And they watched him, whether he would heal him on the sabbath day; that they might accuse him. And he saith unto the man which had the withered hand, Stand forth. And he saith unto them. Is it lawful to do good on the sabbath days, or to do evil? to save life, or to kill? But they held their peace. And when he had looked round about on them with anger, being grieved for the hardness of their hearts, he saith unto the man. Stretch forth thine hand. And he stretched it out: and his hand was restored whole as the other." Mark 3:1-5, KJV.
(7) Failure of the elders to pray the prayer of faith. "Is any sick among you? let him call for the elders of the church; and let them pray over him, anointing him with oil in the name of the Lord: And the prayer of faith shall save the sick, and the Lord shall raise him up; and if he have committed sins, they shall be forgiven him. Confess your faults one to another, and pray one for another, that ye may be healed. The effectual fervent prayer of a righteous man availeth much.'' James 5:14-16, KJV.
(8) Unbelief "Is not this the carpenter, the son of Mary, the brother of James, and Joses, and of Juda, and Simon? and are not his sisters here with us? And they were offended at him. But Jesus said unto them, A prophet is not without honour, but in his own country, ond among his own kin, and in his own house. And he could there do no mighty work, save that he laid his hands upon a few sick folk, and healed them. And he marvelled because of their unbelief. And he went round about the villages, teaching," Mark 6:3-6, KJV.
(9) Carnal behavior, ''For he that eateth and drinketh unworthily, eateth and drinketh damnation to himself, not discerning the Lord's body. For this cause many are weak and sickly among you, and many sleep." 1 Corinthians 11:29,30, KJV,
(10) At other times the reason for the persistence of physical sickness in godly people is not readily apparent, ''Ye know how through infirmity of the flesh I preached the gospel unto you at the first." Galatians 4:13, KJV. ''Drink no longer water, but use a little wine for thy stomach's sake and thine often infirmities." 1 Timothy 5:23. KJV. ''Erastus abode at Corinth: but Trophimus have I left at Miletum sick." 2 Timothy 4:20, KJV.
None of this is meant to turn you away from your doctor's visits. This is to be used in conjunction with your physician's treatments until you no longer need physical medicines. "But when Jesus heard that he said unto them. They that be whole need not a physician, but they that are sick." Matthew 16:12, KJV. "And went to him, and bound up his wounds, pouring in oil and wine, and set him on his own beast, and brought him to on inn, and took care of him." Luke 10:34, KJV. "Luke, the beloved physician, and Demas, greet you." Colossians 4:14, KJV. There is a time and place for proper medical care, doctors do not heal, they assist the body in its healing process. Jesus heals, sometimes through an instant miracle and other times through a process of time. Jesus sometimes uses the skillful hands of an expert Surgeon. (As He did in my own case) We cannot always choose the way God heals us, but if we have faith we can choose to be healed. However, no matter how many times we are healed, there always comes the time man must die! "And as it is appointed unto men once to die, but after this the judgment:'' Hebrews.